A sheriff walks into a saloon and shouts for
everyone's attention. "Has anyone seen Brown
Paper Jake?"
"What's he look like?", asks one shoddy -
looking cowboy.
"Well", replies the Sheriff. "He wears a brown
paper hat, a brown paper waistcoat, a brown
paper shirt, brown paper boots, brown paper
pants, and a brown paper jacket."
"So what's he wanted for?", asks the same cowboy.
"Rustlin'."
Read out-loud to a friend over the phone!!!
I was helping a buddy of mine, who was an
orthopedic surgeon,
move to his new office,
and using my car to help transport
some of
his office equipment.
I had decided to position his somewhat
fragile display skeleton strapped into the
back seat of my car, his bony arm across
the back of my seat.
Not thinking, I hadn't considered the drive
across town. At one traffic light, the stares
of the people in the car beside me became
quite obvious.
I looked across and explained, "I'm delivering
him to a doctor's office."
The other driver leaned out of his window
and commented, "I hate to tell you, but I
looks like you may be a bit too late!"
Read out-loud to a friend over the phone!!!
A man walks into a shoe store, and tries
on a pair of shoes.
"How do they feel?" asks the sales clerk.
"Well they feel a bit tight," replies the man.
The assistant promptly bends down and has
a look at the shoes and at the man's feet.
"Try pulling the tongue out. That should
help." the clerk says.
"Well, theyth sthill feelth a bith tighth."
Click on the envelope just below on
right and send above to all your friends!!!
Q. Where did the chicken go on her vacation?
A. Sandy Eggo.


Click on the envelope just below on
right and send above to all your friends!!!
At the window of my house
I looked through my lattice.
I saw among the inexperienced,
I noticed among the youths,
a young man lacking sense.

Crossing the street near her corner,
he strolled down the road to her house
at twilight, in the evening,
in the dark of the night.
A woman came to meet him,
dressed like a prostitute,
having a hidden agenda.
She is loud and defiant;
her feet do not stay at home.
Now in the street, now in the squares,
she lurks at every corner.
She grabs him and kisses him;
she brazenly says to him,

"I've made fellowship offerings;
today I've fulfilled my vows.
So I came out to meet you,
to search for you, and I've found you.
I've spread coverings on my bed -
richly colored linen from Egypt.
I've perfumed my bed
with myrrh, aloes, and cinnamon.
Come, let's drink deeply of lovemaking until morning.
Let's feast on each other's love!
My husband isn't home;
he went on a long journey.
He took a bag of money with him
and will come home at the time of the full moon."

She seduces him with her persistent pleading;
she lures with her flattering talk.
He follows her impulsively
like an ox going to the slaughter,
like a deer bounding toward a trap
until an arrow pierces its liver,
like a bird darting into a snare -
he doesn't know it will cost him his life.


- - Prov. 7
We are now witnessing a comprehensive revolution
in the way information is distributed, evaluated, and
catapulted into the nation's consciousness. Just ask
Eason Jordan.
Until late last week, Jordan was CNN's senior news
chief. All that changed when reports came out of
Davos, Switzerland and the World Economic Forum,
attributing nearly unbelievable comments to the news
executive. As reported, Jordan had claimed that
American soldiers had targeted certain reporters
and journalists in Iraq to be killed.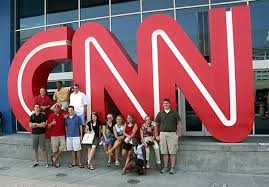 Within hours, "blogs" had jumped on the story,
tracking down the actual substance of the comments
and catching Jordan in a web of unsustainable denials.
By last Friday, the executive simply resigned,
explaining that he had "decided to resign in an
effort to prevent CNN from being unfairly tarnished
by the controversy over conflicting accounts of my
most recent remarks regarding the alarming number
of journalists killed in Iraq."
Eason Jordan seemed genuinely perplexed as he
attempted to deal with the controversy surrounding
his comments. Perhaps he should have called Dan
Rather, whose downfall was a direct result of information
distributed in the blogosphere. Better yet, he should
ask
Hugh Hewitt
, a world-class blogger whose new book,
Blog: Understanding the Information Reformation That's
Changing Your World, is the single best resource for
understanding this new and powerful information revolution.
As Hewitt explains, blog is shorthand for "weblog."
Just as the word log refers to a written record of events
and analysis, a blog is simply "a diary of sorts maintained
on the internet by one or more regular contributors."
Hewitt dates the first blog to about 1999. Now, there
are more than four million blogs--with several thousand
new blogs added each day.
MORE:
http://xrl.us/e5oa
"If it weren't for electricity we'd all be
watching
television by candlelight."
In 1796 the US Supreme Court issued this ruling, "By our form
of government, the Christian religion is the established religion,
and all sects and denominations of Christians are placed on
equal footing." Some 57 years later, after Congress was
petitioned to separate Christian principles from government,
in 1853 the House Judiciary Committee issued their formal
report, including these words: "In this age there is no substitute
for Christianity. This was the religion of the founders of the republic,
and they expected it to be the religion of their dependents. The
great vital, conservative elements in our system is the belief of
our people in the pure doctrines and divine truths of the gospel
of Jesus Christ."
- - - Dr. Gerald Beavan
When you are arguing against Him, you are
arguing against the very power that makes
you able to argue at all.
-C.S. Lewis
Tks: Brenda - TX
Click on the envelope just below on
right and send above to all your friends!!!
A traveller was passing through Chapel
Hill when he came upon a huge funeral
procession.
"Who died?" he asked a nearby UNC student.
"I'm not sure," replied the student, " but I
think it's the one in the coffin."


Click on the envelope just below on
right and send above to all your friends!!!