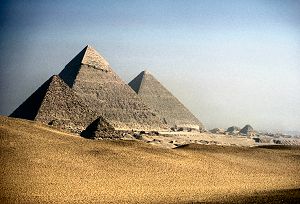 If someone asked you to name the Seven
Wonders of the World, could you do it?
Well, I managed to come up with 5 before
later finding out that 3 of them were wrong!
So I reckon that you couldn't do it either...
and even if you could, I'm sure you
would get some of them wrong...(please
don't take offence...
I'm not saying you're stupid or anything
otherwise it reflects badly on my 2 from 7)
You think you can do it? Well then...I lay
down the challenge to you now before you
scroll down any further and ask you to
find yourself a pen and some paper and
list what you would consider to be the
Seven Wonders of the World...
...Finished? No, ok then...1 more minute.